The Canadian Anti-Money Laundering Institute
PO Box 427
Merrickville, Ontario
K0G 1N0
Canada
Telephone:

(613) 283-9659
FAX:

(613) 526-9384
E-Mail:
contactus@camli.org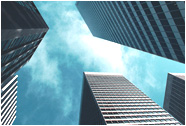 CAMLI Advisory Board
The CAMLI Advisory Board serves in an advisory capacity, providing commentary and feedback on the direction and resources being offered to the CAMLI membership.
The Advisory Board represents a cross-section of the reporting sectors governed by Canada 's anti-money laundering legislation, including small, medium, and large companies. Board members have extensive experience in the field of AML compliance and are CAMLI members.
Advisory Board members devote time to reviewing and providing feedback on CAMLI plans and products under production; and attend an annual meeting of CAMLI Board members at the Money Laundering in Canada Conference.
Current Advisory Board Members
Blaine Attaway
Western Financial Group
High River, Alberta
Brenda Mitchell
Connect First Credit Union
Claresholm, Alberta
Linda Sowles
Integris Credit Union
Prince George, British Columbia
Chris Walker
About Business Crime Solutions, Inc.
Merrickville, Ontario
James Wasnick
Manitoba Liquor & Lotteries
Winnipeg, Manitoba
Claus Kretschman
Equity Financial Trust Company
Toronto, Ontario
Oleksandra Yatskiv
Kantor Currency Exchange
Mississauga, Ontario