Overview
Legislative Requirements

Know Your Client Obligations

Risk Management Protocol

Sector Examples

Monitoring & Record Keeping
Download the course objectives / registration form
or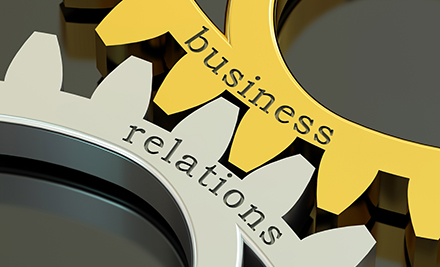 Building a Business Relationship & Monitoring Model
The Business Relationship is a mandatory element of a compliance program and is applicable to reporting entities of all sectors.
CAMLI's Building a Business Relationship and Monitoring Model examines Canada's legislated Business Relationship requirements and know-your-customer obligations, outlines the development of a risk management protocol, and provides guidance for monitoring and record keeping. This is further supported by sector-specific examples in order to provide the user with a strong foundation in this problematic compliance program component.
Building a Business Relationship & Monitoring Model includes:
24/7 access to all training program materials via your CAMLI user account;

the flexibility to complete the online final exam at a time that fits within your busy schedule.
Upon successful completion of Building a Business Relationship & Monitoring Model, you will receive:
a certificate of program completion documenting your understanding of the potential risks for money laundering and terrorist financing associated with loans and mortgages.

4 CAMLI Continuing Education (CE) hours that can be used for qualification or maintenance of CAMLI designations.
Download the course objectives / registration form
or