Cost:
* CAMLI members receive a savings of $25 on the above pricing
Seminar Presenter
Brion Nazarro
Copacetic Strategies , Lone Tree, Colorado, USA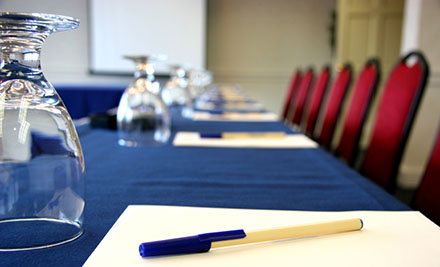 Video Archive
Developing High Risk Clients and Products into a Competitive Advantage

Original Broadcast Date:
Wednesday, November 25, 2020
Risk assessments continuously mature as they are updated, generally breaking risk profiles into smaller and more detailed segments. This granularity tends to increase the expectation of stakeholders and regulators to identify and manage client and product risks proactively. In many cases, financial institutions find that some inherently high-risk clients and products exceed the institution's risk profile, resulting in moves to exit or deny new client or product lines. However, some financial institutions may be overvaluing the inherent risk compared to the possible residual risk and the associated reward of these clients and products. Developing specialties in high-risk segments allows financial institutions to play to their risk management strengths, compete on value proposition rather than price, and reveal highly profitable segments while still managing the institutions risk appetite.
This on-line workshop has been designed to assist participants in developing an approach to identify company-specific opportunities within higher risk customers and products, analyzing approaches to take based on risk management strengths, creating strategies to reasonably test the market viability with limited control development, and implementing oversight practices to demonstrate proper risk management.
Brion Nazzaro is the Managing Principal at Copacetic Strategies and President of the Association of Certified Commercial Cannabis Experts, ACCCE. He had broad experience as an Internal Director and Chief Compliance Officer with extensive experience in Anti-Money Laundering/Counter Terrorist Financing (AML/CTF), sanctions, international regulatory frameworks, loss prevention, and risk management. Brion has been the Chairman on Compliance Committee, AML Committee, and Risk Committee at multiple financial institutions. He has also worked with Financial Institutions, MSBs, and FinTechs with various charters both in Canada and internationally to implement AML programs. Brion holds a Bachelor's degree in Computer Science and Master of Business Administration concentrated in Finance from the University of Denver. Additionally, Brion has achieved recognition as a Certified Commercial Cannabis Expert (CCCE), Certified Anti-Money Laundering Specialist (CAMS), Certified Regulatory Compliance Manager (CRCM), Certified Fraud Examiner (CFE), and NACD Governance Fellow.
Download the video archive brochure / registration form