The Canadian Anti-Money Laundering Institute
PO Box 427
Merrickville, Ontario
K0G 1N0
Canada
Telephone:

(613) 283-9659
FAX:

(613) 526-9384
E-Mail:
contactus@camli.org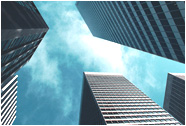 Latest News:

19.11.2018A
Managing Your Risks: Elder Financial Abuse/Exploitation
At the intersection of reporting and privacy of elder financial abuse/exploitation, you may sometimes struggle with your obligations to report this type of activity.
This is an entry level course that has been designed to assist practitioners (i.e., financial entities, investment industry) to recognize the importance of the application of elder financial abuse/exploitation risk controls into their risk assessment, and provides information on how to facilitate the detection, response, and reporting of these activities within their organization.
This training program includes links to National resources for up-to-date information; and checklists to: (a) assess elder abuse/exploitation and (b) testing the effectiveness of monitoring internal control systems.
Find Out More
More News >