The Canadian Anti-Money Laundering Institute
PO Box 427
Merrickville, Ontario
K0G 1N0
Canada
Telephone:

(613) 283-9659
FAX:

(613) 526-9384
E-Mail:
contactus@camli.org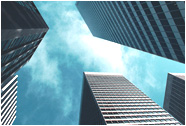 Latest News:
2.07.2020A
Sign up today for our next CAMLI member chat on July 22nd.
The presentation topic will be Business Relationships and will include a brief presentation by a subject matter expert, followed by time for a Q&A and discussion period.
The presentation will be recorded and posted to the Member's section on www.camli.org for later viewing. The discussion period will not be recorded or shared to enable open sharing and protect privacy.
These sessions will be open only to current CAMLI members and will be limited to 30 participants to enable discussion. You will receive confirmation after you register that you are one of the first 30 to register. All others will be put onto a waiting list.
Register Now
More News >