The Canadian Anti-Money Laundering Institute
PO Box 427
Merrickville, Ontario
K0G 1N0
Canada
Telephone:

(613) 283-9659
FAX:

(613) 526-9384
E-Mail:
contactus@camli.org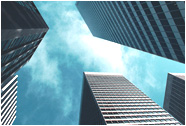 Latest News:

11.11.2020A
Two Years In: Managing the Risks Associated with the Cannabis Sector in Canada - Video Archive available now
Original Broadcast Date:
Thursday, October 22, 2020
Running Time: 1:23:59
By the time of this workshop, the legalized cannabis sector will have been in operation for two years. Much has been written about the sector; millionaires have been made; and the sector is struggling to meet any levels of success that were forecast for the initial years of operation. The result of these various growing pains has been an increasing concern about the potential risks associated with an industry facing almost monthly evidence of oversight failures and questionable management practices.
Find out more...
More News >