The Canadian Anti-Money Laundering Institute
PO Box 427
Merrickville, Ontario
K0G 1N0
Canada
Telephone:

(613) 283-9659
FAX:

(613) 526-9384
E-Mail:
contactus@camli.org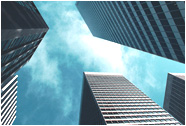 Latest News:

4.12.2020A
Register now for Ask the Experts: The Thinking behind Compliance Responses
Workshop Date/Time
Wednesday, February 17, 2021
12:00 - 13:30 Eastern Standard Time
Early Bird rates are available until January 15, 2021
CAMLI has decided to host a 90-minute seminar, bringing together three of the experts who participated at the Money Laundering in Canada 2020 Q & A session, Angelo Coppola, Jean-Francois Lefebvre, and Guillaume Giguère. During this webcast seminar, panelists will respond to your questions, providing answers and generating discussion on a variety of topics relevant to Canadian compliance professionals.
Find out more...
More News >