The Canadian Anti-Money Laundering Institute
PO Box 427
Merrickville, Ontario
K0G 1N0
Canada
Telephone:

(613) 283-9659
FAX:

(613) 526-9384
E-Mail:
contactus@camli.org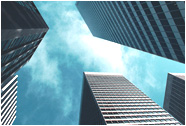 Latest News:
1.12.2021A
CAMLI Winter Sale Starts Today!
Save 25% on membership, training programs, video archives, and professional designation application fees. Sale ends December 31st
This is a great opportunity to expand your own knowledge or to begin training others from your organization to join the compliance team. Register now and have up to 6 month to complete your training.
CAMLI Training Programs
More News >