The Canadian Anti-Money Laundering Institute
PO Box 427
Merrickville, Ontario
K0G 1N0
Canada
Telephone:

(613) 283-9659
FAX:

(613) 526-9384
E-Mail:
contactus@camli.org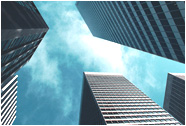 Latest News:

21.01.2022A
Measuring Your AML Program Against FINTRAC Requirements: Does It Stand Up? Tuesday, March 8, 2022
This webinar will provide an in-depth explanation of the expected detail required for a reporting entity's compliance program, including its design, application, and delivery. Participants will have the opportunity to measure their program against established best practices and identity potential areas for improvement.
Angelo Coppola, CAMLO for a Montreal-based money services business and a former manager for FINTRAC, will lead the discussion, providing insight and perspective on FINTRAC's expectations using the hands-on, practical guidance of an experienced practitioner.
registration form
More News >