The Canadian Anti-Money Laundering Institute
PO Box 427
Merrickville, Ontario
K0G 1N0
Canada
Telephone:

(613) 283-9659
FAX:

(613) 526-9384
E-Mail:
contactus@camli.org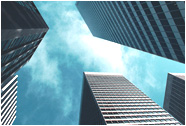 Latest News:

13.02.2023A
Register now for Money Laundering in Canada 2023, October 2&3
Taking place in Ottawa, Ontario, the theme of Money Laundering in Canada 2023 is
Navigating the Canadian Compliance Management Landscape.
Attend workshops designed to assist with many of the challenges faced by today's compliance professional. Explore the latest trends and best practices, led by experts from the public and private sectors.
Find out more...
Register Now
More News >